Sign Up to Our Newsletter
For Your Chance to Win our Monthly 'Mystery Box' Prize Draws
Welcome to the
Spice Merchant, Dartmouth
The Authentic Taste of Indian Cuisine
Welcome to
Dartmouth's Authentic
Taste of Indian Cuisine
The Spice Merchant offers the most authentic taste of Indian Cuisine in Dartmouth, where you will be served a wide range of freshly prepared, delicious, and real Southern Indian and Bangladeshi food.
Our highly trained chefs pride themselves on creating culinary masterpieces using exotic herbs and spices to create the fresh and unique flavours of genuine Indian cooking.
We are ready to give you a warm welcome to our restaurant. Perfect for celebrating any occasion, we strive for your dining experience to be full of good memories and nothing less than superb.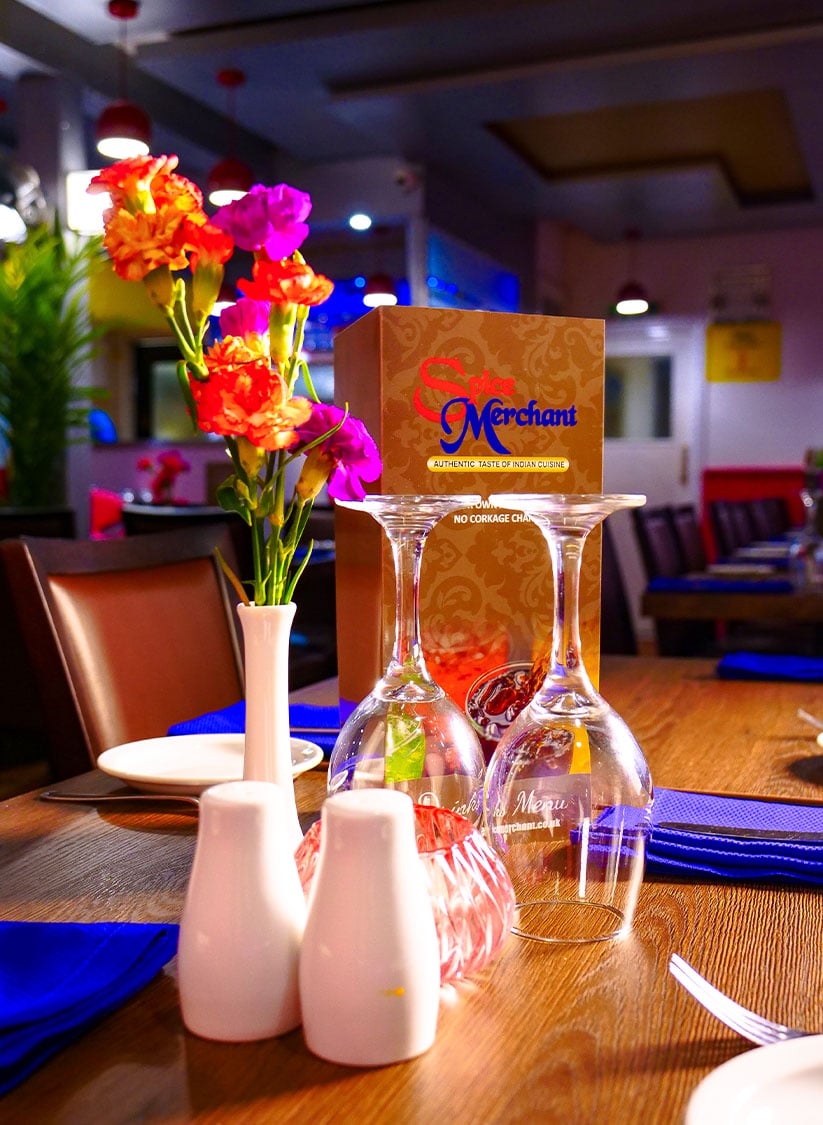 reservations
Reserve Your Table
Enjoy an evening of Fine Indian Dining with your friends, family or colleagues, and enjoy our wide range of stunning dishes all freshly prepared using the finest authentic ingredients.
Reviews
What Our Customers Are Saying

"The best Indian in the area, making the authentic mouth-watering dishes. I am just so glad I found this place. Professional staff, relaxing atmosphere and great for groups and for intimate dining. You simply must visit."
Order Online
Enjoy our Fine Indian Cuisine at Home – Order Online for a Delicious Spice Merchant Meal.